Marmaris International Recruitment is pleased to offer non skilled Hotel positions for candidates that are interested to work in Singapore.
What we offer:
✔ Work permit fee paid after the work permit application and confirmation
✔ Open to all nationalities
✔ W-pass 12th required (W-pass means general labour category)
✔ S-pass diploma or graduation required (S-pass is for graduate students without experience)
✔ E-pass graduation post graduation experience required (E-pass is for graduation plus experience or post graduate student)
✔ Non skilled positions available in hotels and other establishments for cleaners, kitchen helpers, waiters, etc
✔ No embassy interview required
✔ Process time 30 to 45 days
Salary and Package Info:
✔ W-pass 1000 to 1300$
✔ S-pass 1300 to 1800$
✔ E-pass 1500 $ to 5500$
✔ No interview required
Other Info:
-Food and accommodation is employer specific

-Flights are paid for by the candidate and not the employer
When the fee's need to be paid: After the work permit application has been applied and confirmed, but before it is sent out to you. We will provide hard evidence that all has been approved.
Work Permit Fee: £4600.00 Great British Pounds.

INTERNATIONAL RECRUITMENT
The Marmaris Recruitment Ltd Group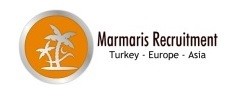 To apply to work in Singapore, please click below: